Real wedding: A romantic, urban celebration at Rupert on Rupert
Categories
Real weddings.
Wedding tips.
Wedding venues.
12 Apr, 2023
Ali and Tim got hitched in elegant cocktail style at one of our favourite inner city venues, Rupert on Rupert in Collingwood. Their gorgeous big day was covered by our friends over at Ivory Tribe – you can read the full real wedding feature here.
"We put all of our trust in our vendors, and we wouldn't change a thing."
The planning process
Ali and Tim wanted their wedding to be really unique and personalised to them.
They told Ivory Tribe: "We wanted all of our guests to have fun, be bright and colourful and to not hold back on the dancefloor. Having a cocktail wedding allowed everyone to mingle and not get too comfortable in the one spot."
"We put all of our trust in our vendors, and we wouldn't change a thing."

The venue
We've said it before and we'll say it again: Rupert on Rupert is one of the most picturesque wedding venues in Melbourne!
Ali and Tim agree: "Rupert on Rupert is the most stunning venue with all their plants, huge windows and their open space. Because of this the venue spoke for itself."
Read more about what Rupert on Rupert offers in our blog, Melbourne's most unique wedding venues.
The music brief
DJ Eddy Mac rocked it behind the decks for the wedding reception. The couple described their ideal musical vibe in the party brief they filled out for us: "We would love to have as many people dancing as possible. Getting the oldies up early would be great, and we think that most of the guests will be dancing all night anyway. We're looking for a really upbeat and relentless vibe (no downtime songs). You reading the crowd is perfect though!"
Their preferred genres were disco, house, RnB, 90s pop and noughties pop – a great mix of classics and newer favourites.
The couple got straight into their first dance as part of the wedding party entrances to Cheryl Lynn's Got To Be Real. Talk about getting the party started!


The other vendors
Ali and Tim chose vendors that would align with their vision of a romantic, relaxed and party-like atmosphere.
Their other vendors included:

Getting hitched at Rupert on Rupert and need a wedding DJ? Check if we're available by enquiring via our Book a DJ page.
View all posts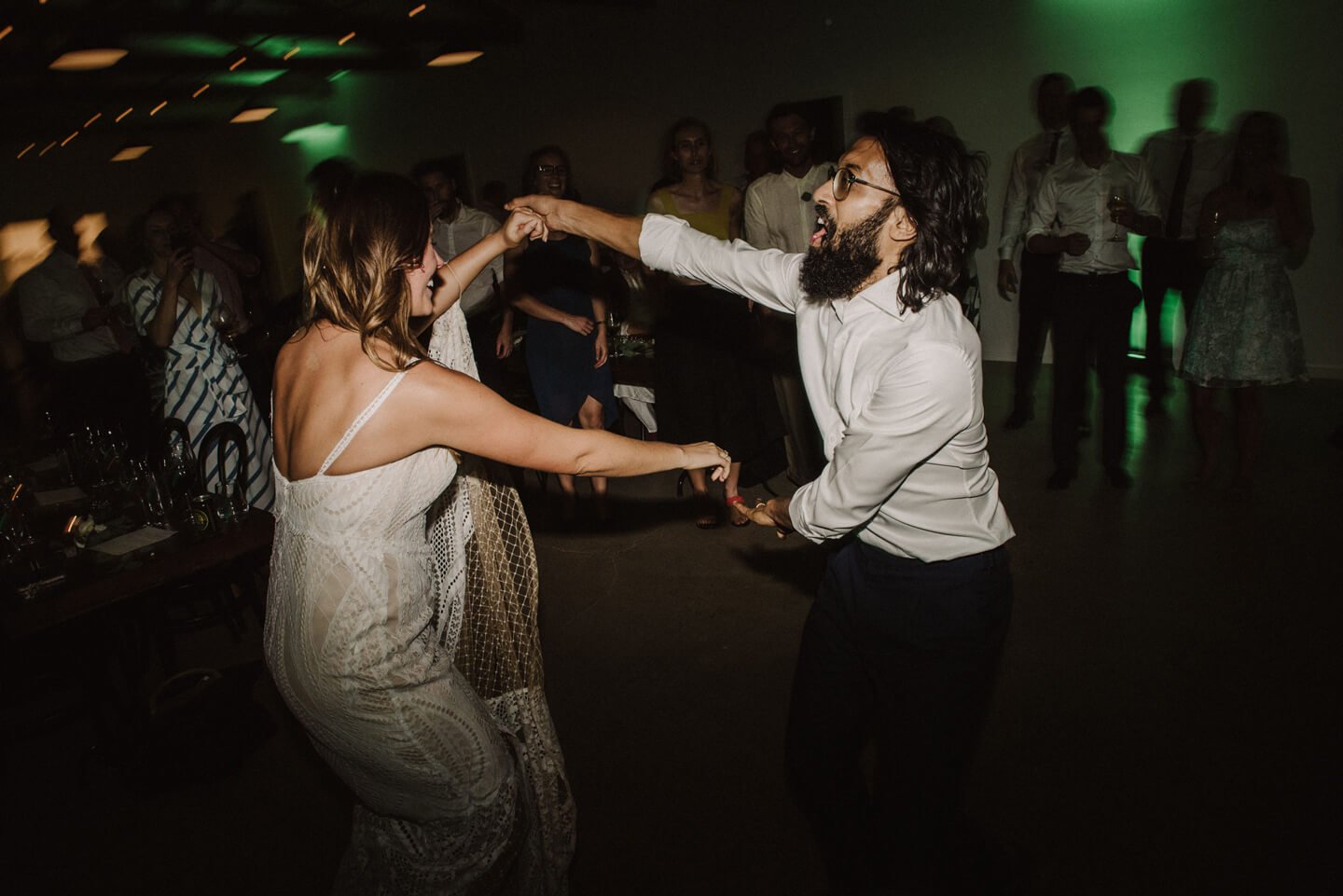 Book
a DJ
Like what you see? Get in touch to book DJ Eddy or Aleks for a banging dance floor!