The 5 best first dance songs
Categories
Music tips.
03 Feb, 2021
We've helped hundreds of couples with their wedding music, including key moment songs. Leveraging off our experience, wedding directory Mr Theodore asked us to pick just 5 top first dance songs. Eek – it was tough to narrow down just to 5! The first dance is so personal and significant to each couple (even if you're having minimal formalities throughout the evening, you'll want to make this one count!). Read on to see our top picks, based on real weddings we've DJed!
You can read the Mr Theodore blog here or listen to our picks in our Spotify playlist.
Our Top 5 first dance song picks
At Last – Etta James
Classic, romantic and moving. If you're after a classy song that will bring tears to your guests' eyes, this is it!
Beyond – Leon Bridges
A modern take on a classic soul sound. This smooth track is perfect for RnB lovers.
XO – John Mayer
John Mayer covering Beyonce – who would've thought? This mellow cover is a gorgeous and unexpected song for a first dance.
Can't Take My Eyes Off You – Frankie Valli
We're yet to meet someone who doesn't like this song. It has everything – romantic lyrics, a great build up and conjures up memories of the late, great Heath Ledger singing on the steps of his high school in '10 Things I Hate About You'.
Can't Help Falling In Love – Kina Grannis
The sweet, sweet vocals of Kina Grannis take this tear-jerker Elvis tune to a new level. This acoustic tune has been popular as a ceremony aisle song, but why not mix things up and have it for your first dance?
Listen on Spotify
Listen to these songs in our Spotify playlist below!
Main photo credit: Briars Atlas. (PS – Sam and Paul, pictured, chose At Last for their first dance song).
Need help choosing your first dance song? Read our advice in our Song tips: First dance song blog. Or, let's chat! Get in touch with us via our Book a DJ page.
View all posts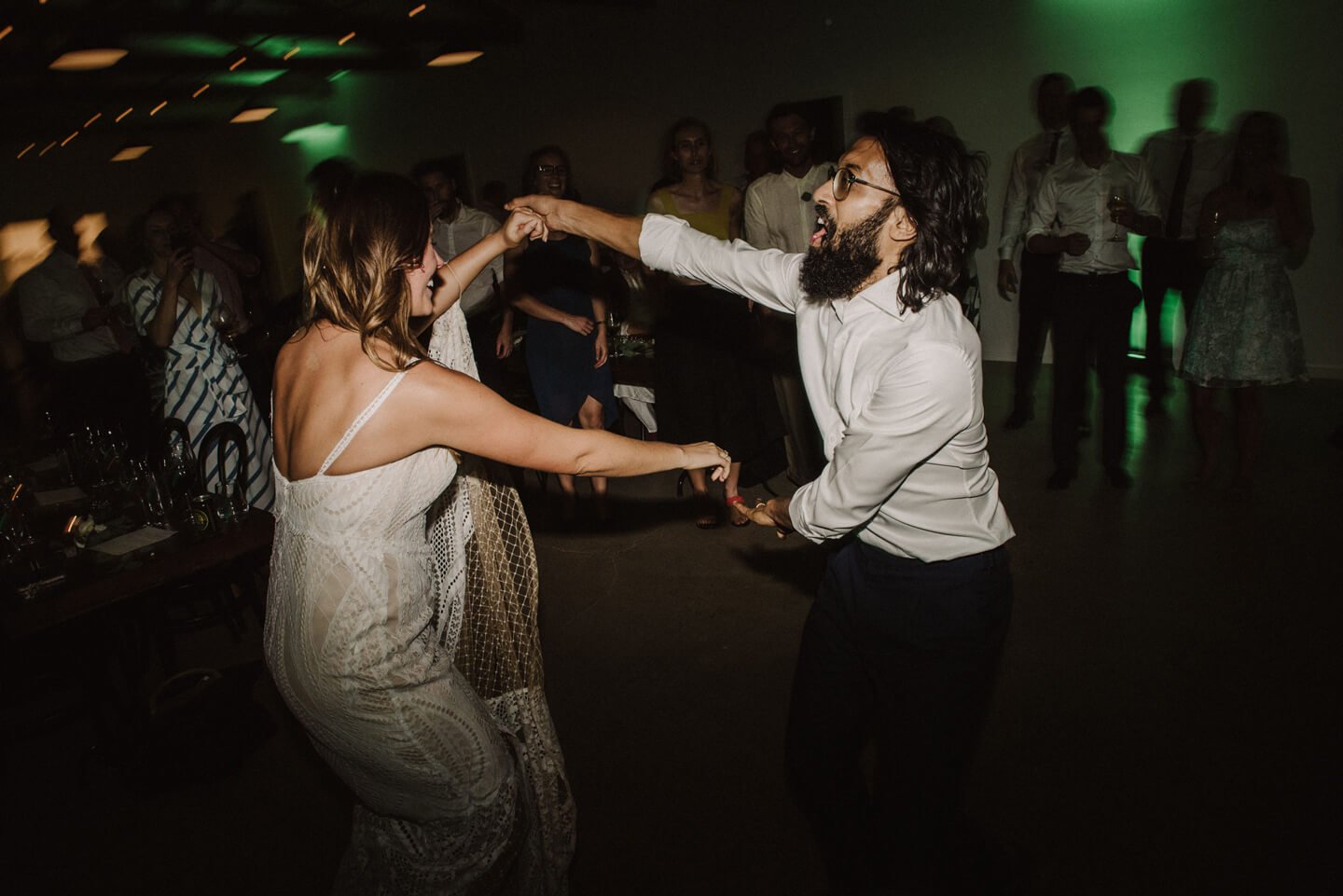 Book
a DJ
Like what you see? Get in touch to book DJ Eddy or Aleks for a banging dance floor!