Top sound considerations for a marquee wedding!
Categories
Wedding tips.
28 Sep, 2021
We've been a part of some epic marquee weddings in the past and we love them! How good is it to be outdoors while also protected from the elements (a must in Melbourne and regional Victoria)?! But when planning a marquee wedding, there may be some additional sound requirements that are important to consider. Read on to find out what these are.
What sound equipment will DJs Eddy or Aleks have?
By default, our DJ service includes the following setup:
2 x 15 inch speakers
Sleek black DJ booth and decks
Wireless mic (with spare corded mic).
All of our DJ equipment is from quality, high-end brands – we don't mess around!
Do I need any extra speakers for a marquee?
In addition to the two speakers we come with, we highly recommend an additional speaker down the the far end of a marquee to ensure that when it comes to speeches, nothing gets missed! We can control the volume of the extra speaker, so when it gets to dancing time, we can turn it down for those who need a disco break down the other end!
"All of our DJ equipment is from quality, high end brands – we don't mess around!"
Is there anything I should consider when it comes to the d-floor?
As marquees are often larger spaces which have an outside element, we also often recommend a sub woofer speaker (it's different in an indoor venue where the sound has nowhere to "escape"). This will add more bass to the party.
We also recommend our party lights, which add colour, warmth and energy to marquee setups! We take care in positioning these lights to ensure that they surround the dance floor well, where all the action will be!

What else do I need to think about for a marquee wedding?
From our perspective, the only other consideration is power. We only require single phase power for a marquee wedding and can get it either from mains power from a nearby house or via a generator!
How do I book in extra equipment?
If you're having a marquee wedding, we'll discuss sound requirements with you and provide a quote for recommended extras. Additional speakers and lights can always be added onto your booking later.
Are you having a marquee wedding and want to book Eddy or Aleks for your party? Get in touch via our Book a DJ page!
Photo credits: Dan Brannan
View all posts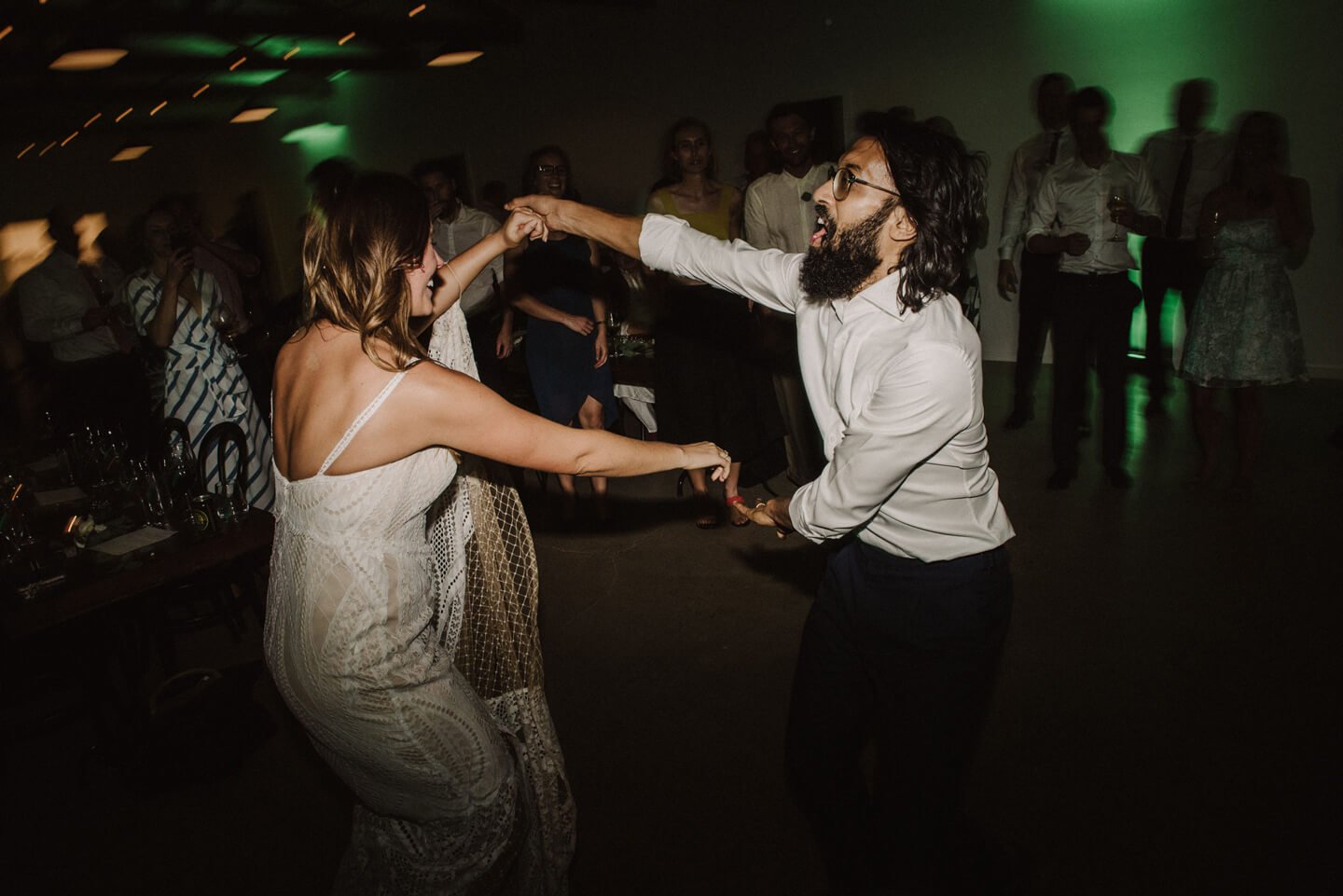 Book
a DJ
Like what you see? Get in touch to book DJ Eddy or Aleks for a banging dance floor!