4 unique wedding vendors for cool couples
Categories
Wedding suppliers.
17 Nov, 2020
Melbourne is home to some seriously cool creatives. This includes wedding professionals! In this blog we round up 4 unique wedding vendors to add some flair to your big day. You'll often see them working together on super cool weddings around town!
Good Day Club
Good Day Club is the epitome of Melbourne chic. As they proclaim on the Good Day Club website, they provide "rad events, design and merch for rad people". They offer wedding styling and design as well as vintage furniture and neon sign hire. You can spot a wedding styled by Good Day Club from a mile away!
Photo credit: Gold & Grit.
The Arbourists
The Arbourists make modern neon wedding arbours that will knock your socks off.
We interviewed one of the founders, photographer Oli Sansom (check out our blog on un-weddingy wedding photography with Oli Sansom) and here's what he had to say about his epic arbours:
"The Arbourists was a little love-hustle and simple project born out of what we saw as a lack of real options for evening ceremonies. We also realised that so many arbours are painstakingly installed and decorated, only to be torn down an hour later. What if they we reusable into the evening as a centrepiece of backdrop? So we created some geometric shapes, crosses, and a chuhppah, that are incredibly strong to support florals, and are then able to be lit up in the evenings (see below!). They look beautiful with smoke machines, or, just out on a cliff!".

Photo credit: Lulu + Lime.
Precious Celebrations
As Melbourne celebrant Precious' website accurately promises, Precious "creates fun and entertaining ceremonies for couples who hate boring weddings". So, naturally, she's a perfect fit with us!
She's a confident, curly-haired and stylish celebrant with sass who is a very public supporter of love in all forms. We are all for that! Read more in our blog 5 mins with Melbourne wedding celebrant Precious.

Lulu + Lime
Anna of Lulu + Lime photography is one kick-ass wedding photographer. She has an incredible ability to capture the true emotion of an event whilst being a super discreet ninja. Her photos speak for themselves, but more than that, if you want someone who is a bit quirky and will have a boogie at your reception, she's your gal.
You can see her fine work in the main photo in this blog!
View all posts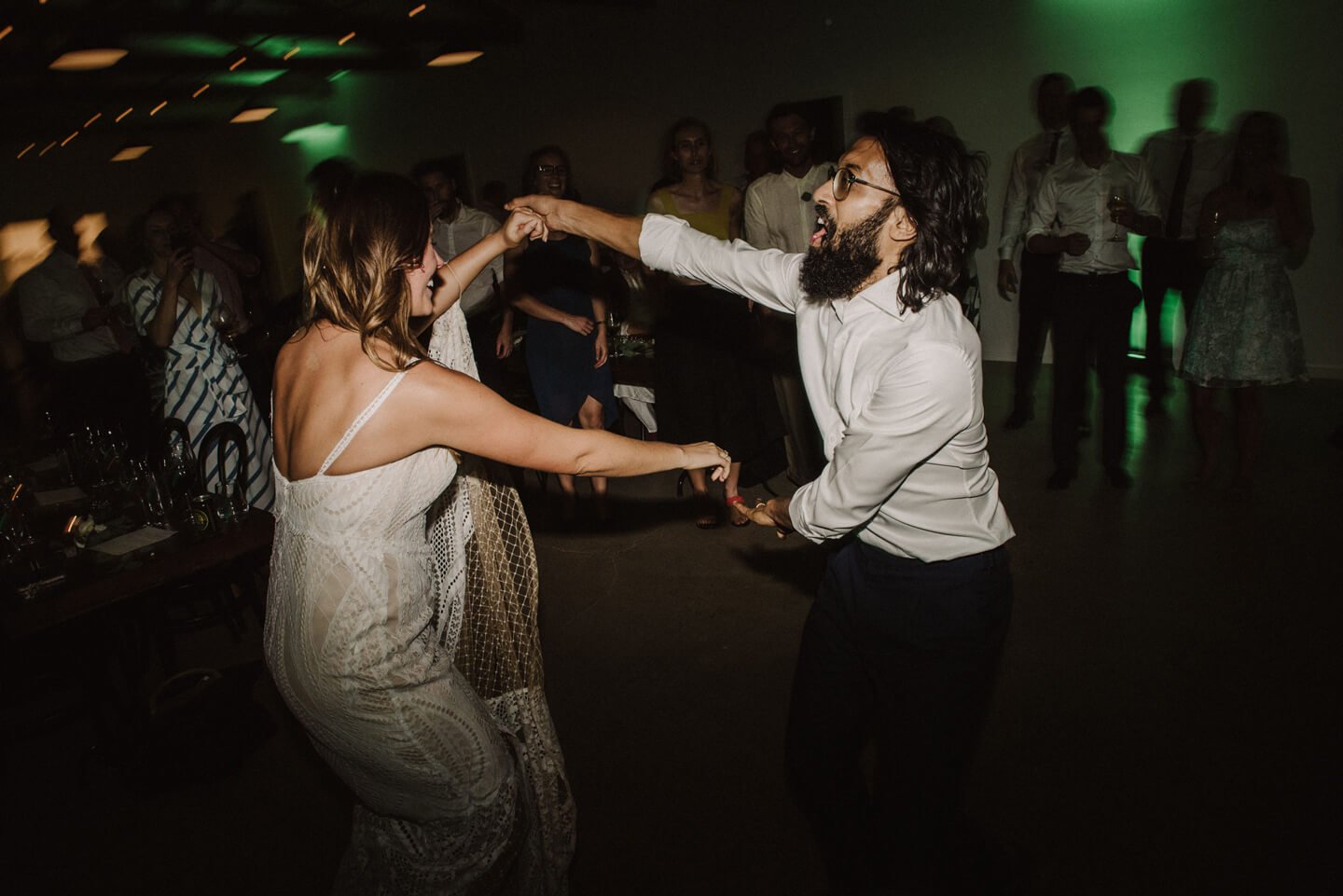 Book
a DJ
Like what you see? Get in touch to book DJ Eddy or Aleks for a banging dance floor!