Why you still need a DJ at a small wedding
Categories
Featured.
Wedding tips.
14 Aug, 2020
Dance floors are temporarily on hold as Australia comes to grips with the COVID-19 pandemic, but wedding plans are not! Couples currently planning their 2021 and 2022 weddings may be re-evaluating their venue choice and guest numbers, but one thing's for sure – if a great atmosphere is important on your big day, you'll want to make sure the tunes are bang on (but without the bangers).
In this blog we talk about why you should still hire a DJ for your small wedding once COVID-19 restrictions ease.
A professional will set the right vibe
There are so many elements of a wedding that are all about the aesthetic, but few that contribute to an amazing atmosphere. Music is one of these few things that truly creates a magical atmosphere for your big day (read our blog about how music makes your wedding fun).
Having a professional who's experienced in playing at weddings will ensure the right tunes are played at the right time, building the energy to just the right upbeat level (avoiding the dance floor hits!).
You don't want to burden family or friends
Asking a family member or friend to look after the music places a lot of responsibility on them. Rather than enjoy the day with you and the other guests, they'll feel like they're on duty throughout the whole affair. You'll want all of your guests to relax and enjoy themselves – leave the work to a paid professional!
It's not just about the dance floor
We don't know exactly what dance floors will look like in the near future but we do know that a DJ's job is about so much more than just getting the dance floor going.
A wedding reception can last up to six hours, and sometimes a DJ will play during the ceremony too (which includes tunes before and after – another two to three hours' worth of music!). The dance floor normally makes up two to three hours of that time. The rest of the tunes are about creating the perfect soundtrack for your day – music that reflects who you are as a couple, brings up special memories for your friends and family and creates a celebratory atmosphere throughout the whole reception.
Our wedding DJs read the crowd throughout the entire wedding, including during cocktail hour and dinner, adjusting what they play based on the energy levels at the time and the response they receive from guests to certain songs and genres. (Read more about how our DJs pick tunes).
Once a music lover, always a music lover
If music was important to you pre-pandemic, it will always be important to you. It's not something you can just switch off! If you've been to a wedding with bad music, you know how much it affects the enjoyment of the day.
Just because you may not be able to have a wedding the size you had always dreamed of, or the dance floor you had hoped for, doesn't mean you can't enjoy the music. If you book a DJ, you can work closely together to incorporate the music you really love into your day for a personalised experience that will make your wedding uniquely yours!
View all posts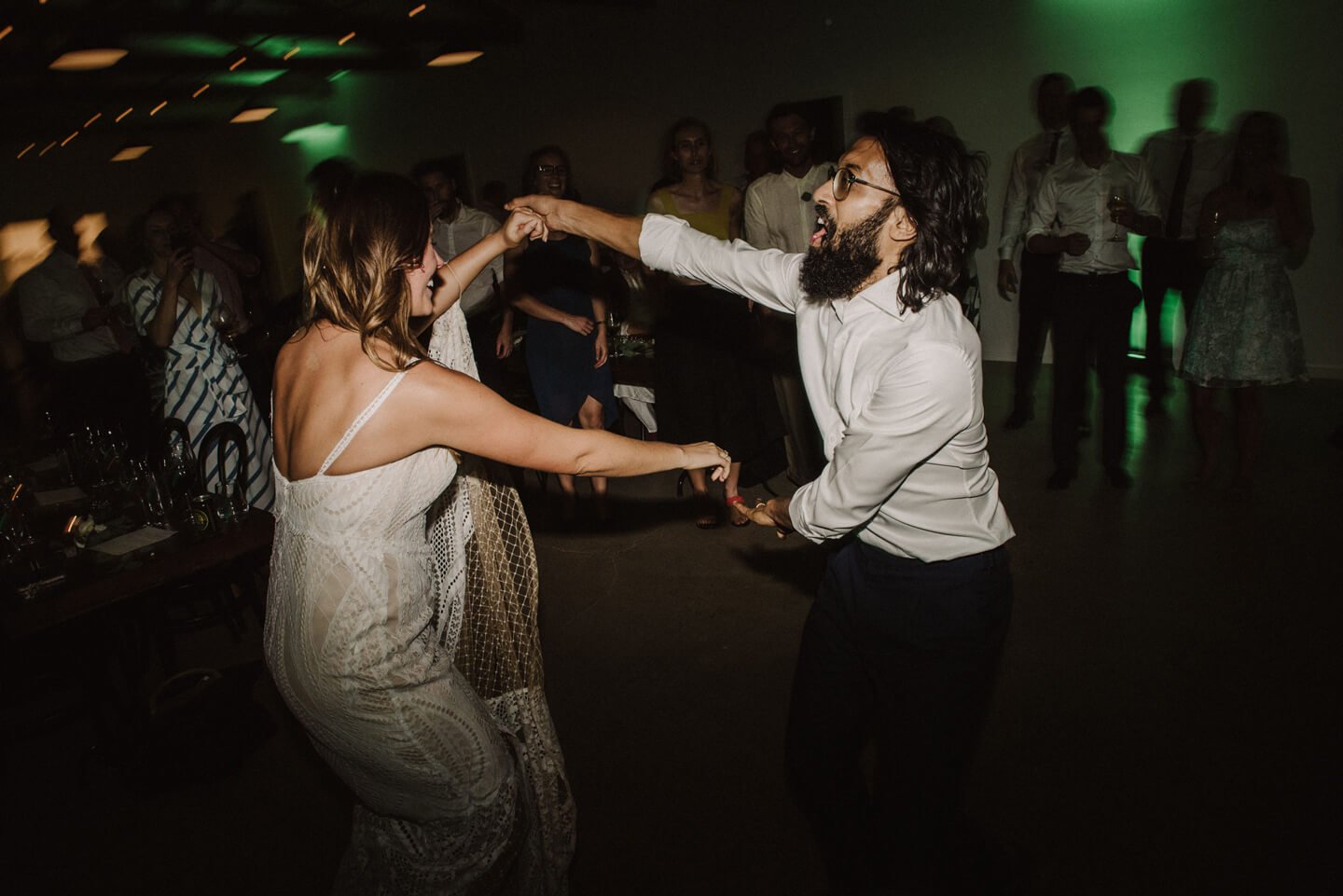 Book
a DJ
Like what you see? Get in touch to book DJ Eddy or Aleks for a banging dance floor!