How music makes your wedding FUN!
Categories
Wedding tips.
16 Apr, 2020
What makes a wedding FUN? We were recently featured in Ivory Tribe's blog post about just this! You can view the original post here (featuring other types of wedding suppliers) but we've focused on – you guessed it – the music, and how it plays an integral part in creating the ultimate ambience for your special day.
Set the right vibe at the right time
Over and above the dance floor tunes, it's important to think about the music that you want for each part of the day/night. A good DJ/musician will consider this and build the energy from soft/romantic during ceremony through to upbeat background vibes as people have their first drink during cocktail hour. As the evening progresses, you'll want the suspense to build as people get tipsy and prepare to dance, which is why a good entertainer will build on these vibes right up to dance floor (and leave the sing-alongs for later in the night!).
Music is a universal language – take advantage of this!
To create the perfect atmosphere at a wedding through music, it's important to have something for everyone. Wedding guest demographics vary so much! Preparation beforehand helps, but ultimately the DJ/musician needs to be able to read the room and see what resonates (for example, if you play a more mellow disco tune during dinner and you see guests of different ages singing along, you'll make a note to throw in a few disco tunes during dance floor later on). Couples can help by providing their entertainment provider with a variety of songs/genres/artists as part of their music brief (rather than just a list of their personal favourite songs!). Click here to read our blog on where to find music inspo!
Sound quality cannot be underestimated
Lastly, the sound quality itself is super important. This is why high end equipment makes such a difference. On top of that, the space itself matters. Poor acoustics, an oversized dance floor and noise restrictions can all have a huge impact on the atmosphere that's created through music. Make sure you communicate with your entertainment provider and venue to understand these different elements and find solutions before the big day!
Photo credit: Katie Harmsworth
View all posts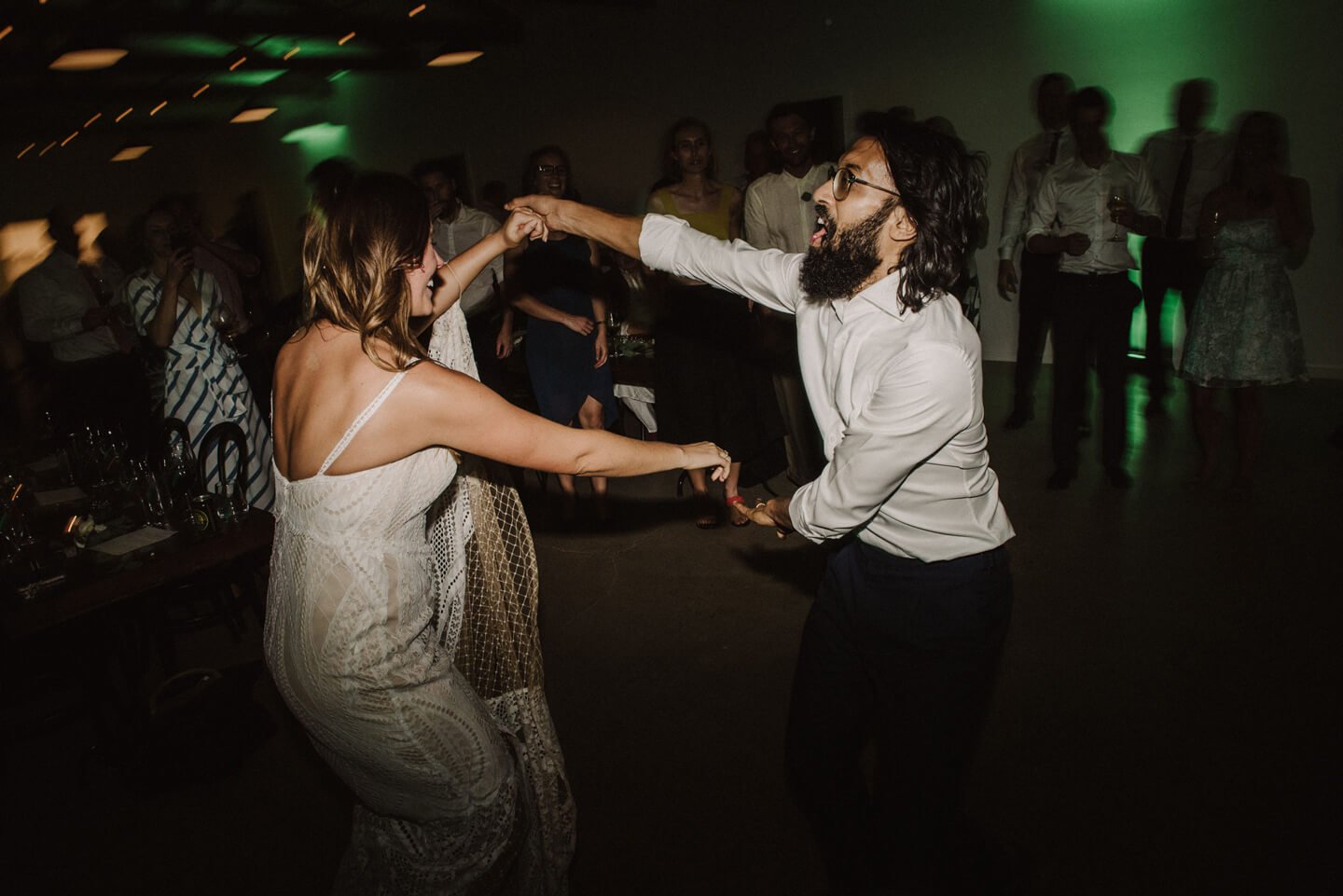 Book
a DJ
Like what you see? Get in touch to book DJ Eddy or Aleks for a banging dance floor!