Best wedding photographers in Melbourne
Categories
Wedding suppliers.
Weddings.
09 Sep, 2021
Melbourne wedding photographers: how do you find one? We have put together a best Melbourne wedding photographers list to help with your wedding planning! Whether you're marrying in a Melbourne city wedding venue or a regional Victoria winery venue, we've got you covered!
We're lucky to work with some of the most talented wedding photographers in Melbourne. Check out our list below, which includes a mix of Melbourne's most unique wedding photographers, as well as classic wedding photographers.
Best Wedding Photographer Melbourne list
These are in alpha order!
Briars Atlas
The Melbourne based wizard behind the lens of Briars Atlas is Oli Sansom. If you want arty, "un-weddingy" photography, he's your guy. He's also won millions of awards and is an all-round legend!
Briars Atlas
Brown Paper Parcel
Wedding photographer Jessica Tremp from Brown Paper Parcel is also an exhibiting photographic artist. She's based in the Macedon Ranges and is not only talented, but an absolute sweetheart!
Brown Paper Parcel
Dan Brannan
Mornington Peninsula wedding photographer Dan Brannan describes himself as a "fly on the wall", doco-style photographer. This description is pretty modest as his photos show off storytelling at its finest.
Dan Brannan
Emily Howlett
Melbourne based Emily Howlett is all about making your wedding the most fun, relaxed and happy experience! Amen to that!
Emily Howlett
Eric Ronald
Eric Ronald is all about capturing real stories for real people. With a background in cinematography, he has spent many years finely crafting images. Eric is not only talented, but a top bloke! His photographer partner Katie Harmsworth also appears on our list! #couplegoals!
Eric Ronald
It's Beautiful Here
Melbourne wedding photography duo It's Beautiful Here is made up of friends Kat Soutar and Scout Kozakiewicz. On their website, they say "It's Beautiful Here is an exploration of ritual and love, observed unobtrusively, documented as an heirloom". Ahh!
It's Beautiful Here
Katie Harmsworth
Melbourne based Katie Harmsworth was destined to be a photographer! Her family were involved in the craft and Katie's mum taught her all about composition and light. And it shows! Katie is the partner of photographer Eric Ronald, who is also on our list. Talk about a talented couple!
Katie Harmsworth
Lulu & Lime
Rad Melbourne wedding photographer Anna from Lulu & Lime captures weddings in a unique and candid way. She does this by being a little photo ninja! Anna also loves a bit of a boogie, so you definitely won't miss her!
Lulu & Lime
Michael Briggs
Yarra Valley wedding photographer Michael Briggs (aka Briggsy) is a talented, one of a kind photographer. He's often mistaken for an old friend at weddings, so you know he's a total legend! We're always stoked to be working with Briggsy.
Michael Briggs
Miranda Stokkel
Wedding photographer Miranda Stokkel started out snapping portraits of people at festivals! This fun and bubbly photographer describes her style as "relaxed, happy + a little bit diff".
Miranda Stokkel
Nikki McCrone
Nikki McCrone is a Melbourne wedding photographer who takes vibrant wedding photos of extraordinary love! Did we mention she absolutely loves weddings?!
Nikki McCrone
Sabine Legrand
Melbourne based wedding photographer Sabine Legrand is known for editorial and creative wedding photography. She loves joining her couples on the dance floor at the end of the night. We are all for that!
Sabine Legrand
She Takes Pictures He Makes Films
Melbourne wedding photographer Lucy is one half of She Takes Pictures He Makes Films, with her partner and videographer Alastair. As well being a master of natural and engaging storytelling, she's a pro at gathering unruly wedding guests together for portraits!
She Takes Pictures He Makes Films
White Rabbit Productions
Melbourne based photographer Joel is the man behind the camera from White Rabbit Productions. He says about capturing weddings: "It's the emotion I look for; the laughing, the first looks, the tears of happiness, the celebrations".
White Rabbit Productions
Want more recommendations of epic wedding suppliers? Check out our Friends page for more!
View all posts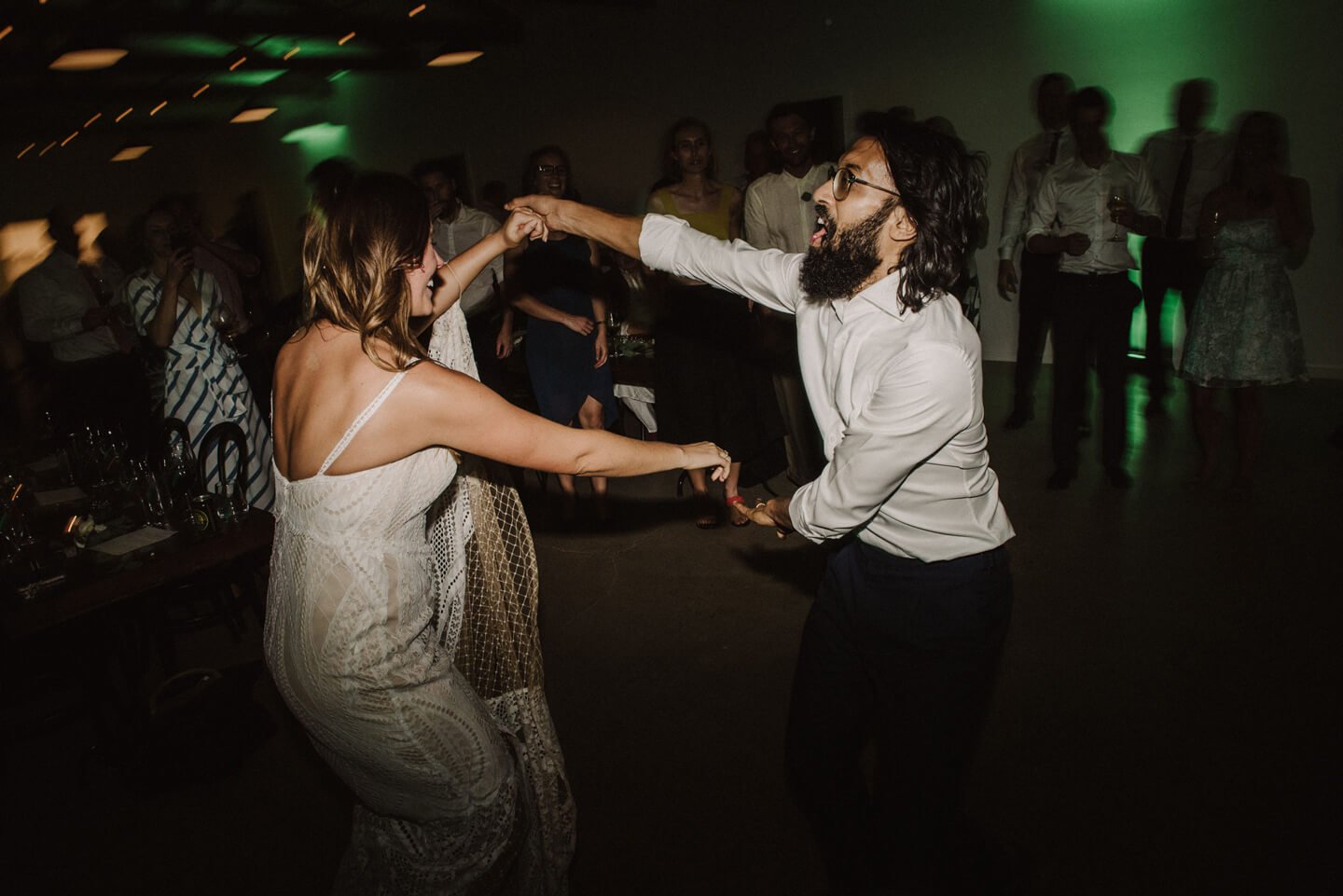 Book
a DJ
Like what you see? Get in touch to book DJ Eddy or Aleks for a banging dance floor!