Entertainment only 5% of total Aussie wedding cost
Categories
Wedding tips.
23 Feb, 2018
Wedded Wonderland have released the results of a 2018 survey of 515 Australian recent and soon-to be brides, looking at the average total cost of weddings.
You can check out the results in this article. You can also check out another blog of ours on why wedding suppliers charge what they do.
Here at One More Song we, like others, balked at the high average cost of $51,245 per wedding (up from $48,624 in 2017). But what surprised us more was the relatively small amount that entertainment represented of the total cost. The surveyed brides only spent an average of $2,514 for entertainment per wedding, representing a tiny 4.9 per cent of the total cost!
We started to compare the other average costs, e.g the wedding dress was double and the engagement ring was four times as expensive as the entertainment. Be that as it may, we have never heard wedding guests exclaim that they had an amazing time at a wedding reception because of how sparkly the bride's ring was – more often than not, they had a memorable time and shocking hangover because the DJ played their favourite songs and the vibe was ripe for a party!
So what's our point? It's not to spend less of your budget on a ring or flowers or a photographer, by any means. We just want to encourage engaged couples to appreciate good quality entertainment and the positive impact it will have on their big day – and realise that it's one of the less financially straining (yet essential) parts of the wedding. There's nothing like a little perspective!
Your entertainment provider should make things as hassle-free as possible, so you can get on with organising every last detail for the perfect day!
For more info on wedding DJ pricing, be sure to check out our blog on wedding DJ prices explained.
Photo credit: Beck Rocchi
View all posts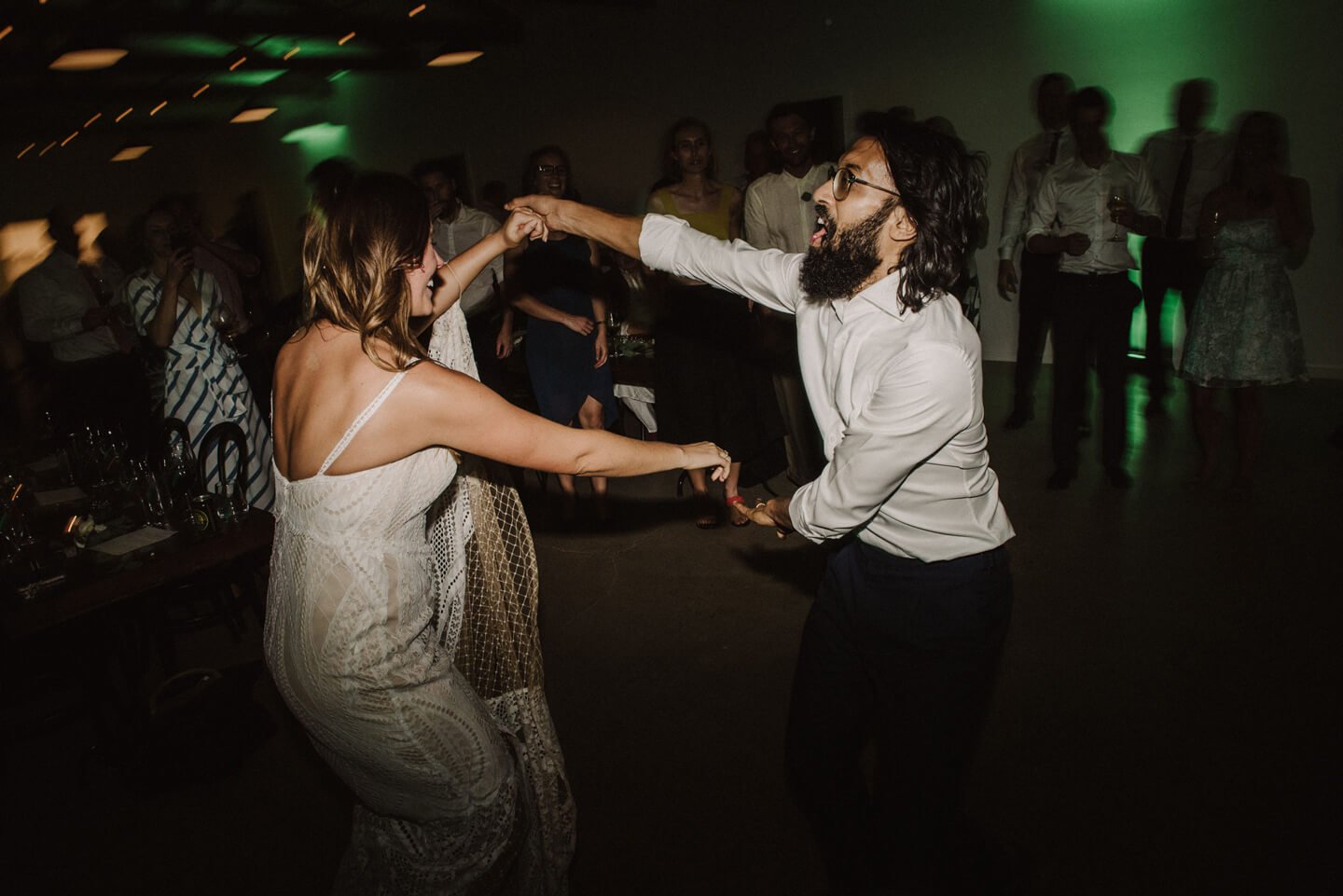 Book
a DJ
Like what you see? Get in touch to book DJ Eddy or Aleks for a banging dance floor!