How to choose a wedding venue
Categories
Wedding venues.
18 Sep, 2020
Our tips for choosing a Melbourne wedding venue are focused on creating a great atmosphere and killer dance floor. In this blog we discuss what to consider when choosing your wedding venue.  We also answer this frequently asked question in the video below!
Sit down vs. cocktail
Think about the type of wedding you're having. Is it a sit down or a cocktail? This may help you determine a space that's appropriate.
Choosing your suppliers
Do you want to bring in your own suppliers? If you want more flexibility, it is important to ask your venue if they allow clients to bring in their own suppliers.
Keep everyone in one place
How far is the bar from the dance floor? The closer the bar is to the dance floor, the better. You don't want to lose people for long periods of time while they duck out to get a drink.
Drinks on the d-floor
And finally, if you're after a big party, make sure your venue allows people to bring drinks onto the dance floor!
Check out all of our FAQ videos on Vimeo.
If you're currently looking for wedding venues, be sure to check out Melbourne's most unique wedding venues, our favourite venues in the city and regional Victorian venues we love.
Photo credit: Michael Briggs
View all posts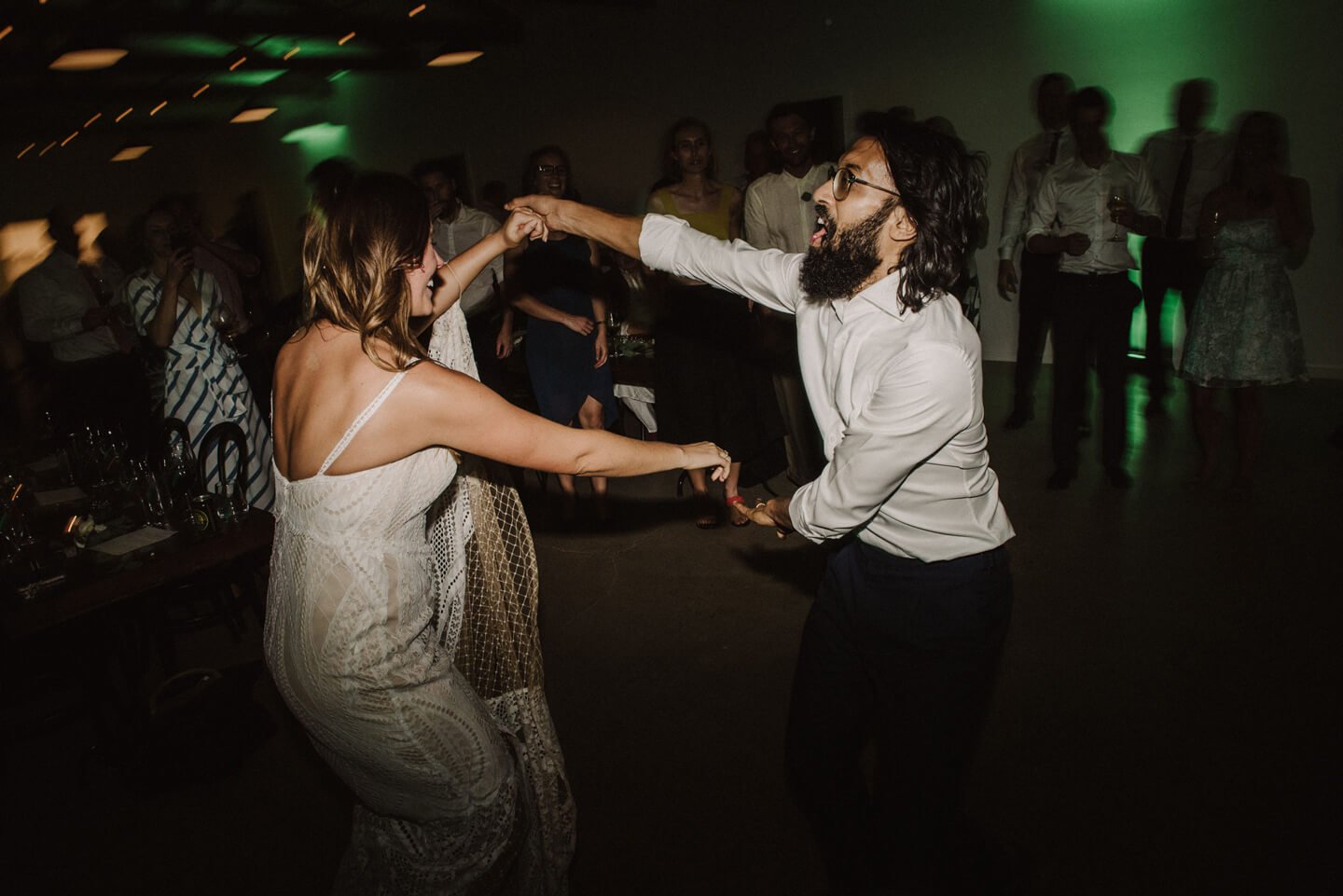 Book
a DJ
Like what you see? Get in touch to book DJ Eddy or Aleks for a banging dance floor!