Our resources to help you plan the best day ever!
Categories
Featured.
15 Jan, 2021
Every time a client asks us a question or we think of music ideas to share, we write a blog! Our extensive blog collection is a super useful resource for couples at all stages of the wedding planning process. We've even categorised them for you below for easy research – enjoy!
What do we write about?
We've written about wedding/party planning tips, insights from our extensive experience, real wedding inspiration and music ideas!
Follow the links below to access our blogs in each category – these are always up-to-date, so come back to them anytime for our latest insights.
Our blog categories
Wedding suppliers: Shopping around for a kick-ass tribe of suppliers? We feature some of our favourites from Melbourne and around Victoria.
Wedding tips: Tips on all aspects of the planning process to ensure your wedding is the BEST party!
Music tips: Loads of music ideas to help you craft the perfect music brief for your DJ.
Real weddings: Seeing what others have done for their big day provides a serious source of inspiration for engaged couples. Check out the stories behind real weddings we've played at!
About us: Get more of an insight into One More Song including who we are and how we work with clients.
Our podcast!
We also have a wedding podcast called Project Engaged where Ed and Aleks interview rock star suppliers, past wedding clients and give plenty of awesome advice and tips for nailing your non-traditional wedding. Check our podcast on Apple Podcasts and Spotify.
Photo credit: White Rabbit Productions.
Like what you see? Get in touch with us at our Book a DJ page.
View all posts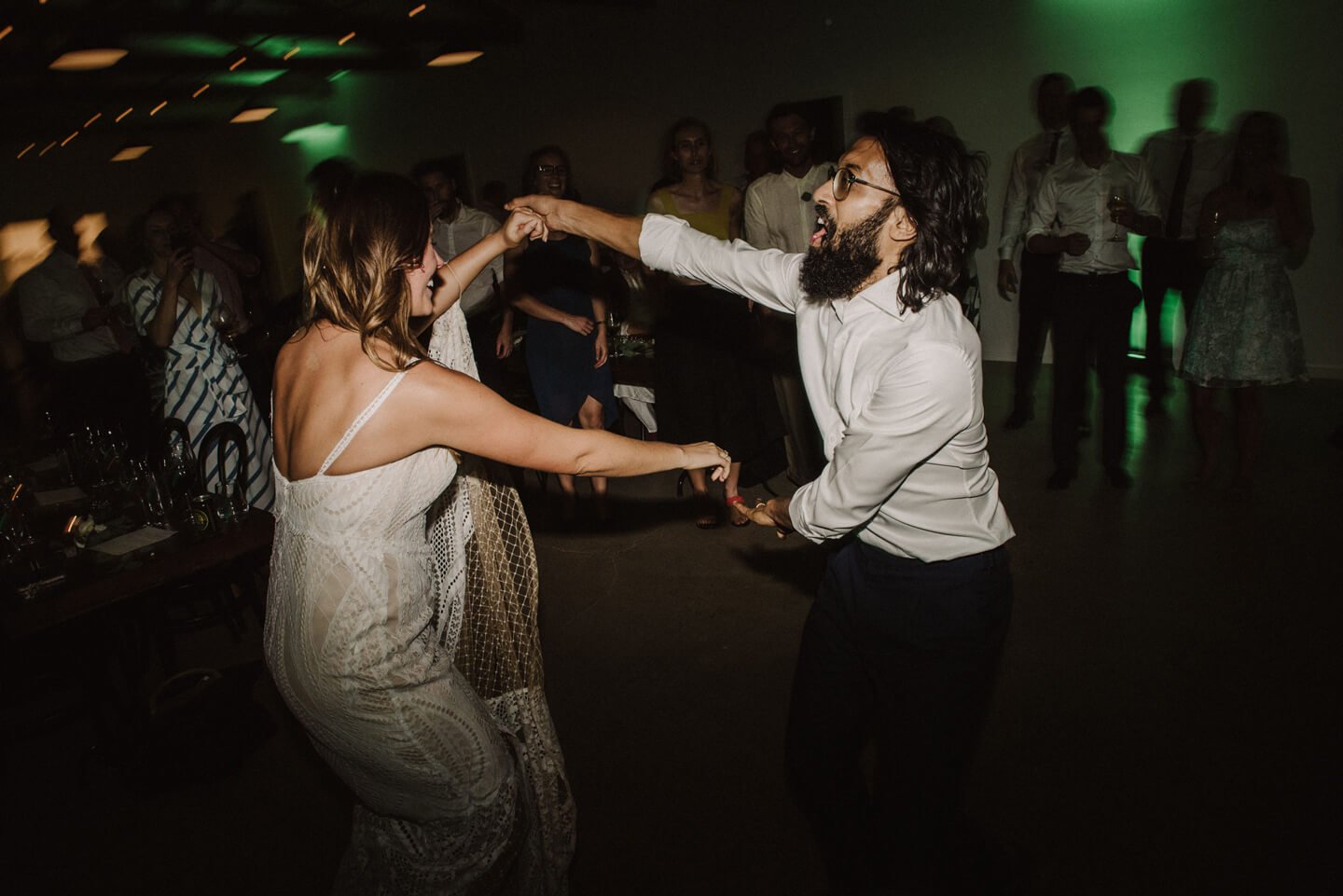 Book
a DJ
Like what you see? Get in touch to book DJ Eddy or Aleks for a banging dance floor!