Real couple: Planning a party-focused Northside wedding (Dean + Pip)
Categories
Podcast.
Real weddings.
Wedding tips.
19 Jun, 2023
Real couple alert! On Season 3, Episode 22 of our wedding planning podcast, Project Engaged, we chat to our fun-loving clients, Dean and Pip, who got hitched at Brunswick urban winery Noisy Ritual in April 2023 (with Aleks as their DJ!).
These guys knew how to party! Read on for more inspiration from this high energy Brunswick wedding.
DJ Aleks Mac, Pip, Dean and celebrant Nat Sproal!
The couple's vision: relaxed, "scrappy" fun!
Dean and Pip's initial enquiry said it all: "We're real keen for wall to wall boogie for our wedding. Absolutely key. Planning on ripping the speech bandaid off and then relentless dance floor times."
The couple were so excitable from their very first meeting with their DJ Aleks. They only got in contact four months before, but had chosen a Thursday before Good Friday, so were lucky to lock in their dream vendors.
We also supplied our first audio guest book (you can hear a few of the hilarious messages in this episode) and our signature party lights, which (if we do say so ourselves), really elevate the dance floor!
Listen to the episode
You can listen to us chat to the lovely couple on the podcast episode below.
Check out all of our episodes here.
Dean and Pip's A-list vendor team!


The music
It was clear from the very first meeting that Deal and Pip are both big music lovers. Their music brief was epic: lots of Indie, funk, Motown / soul, disco and a sprinkle of RnB. And the guests were on board, with dancing starting straight after the ceremony!
They chose the classic and very upbeat Be My Baby – The Ronettes as their first dance song and the fun 90s pop tune Lovefool by the Cardigans as the last song of the night!


Listen on Spotify
You can listen to all of the songs Aleks played in her set from the ceremony finish song through to the final tune in this Spotify playlist (also below!).
Looking for a DJ to curate your fun wedding soundtrack? Get in touch to see if we're available for your date by enquiring via our Book a DJ page!
View all posts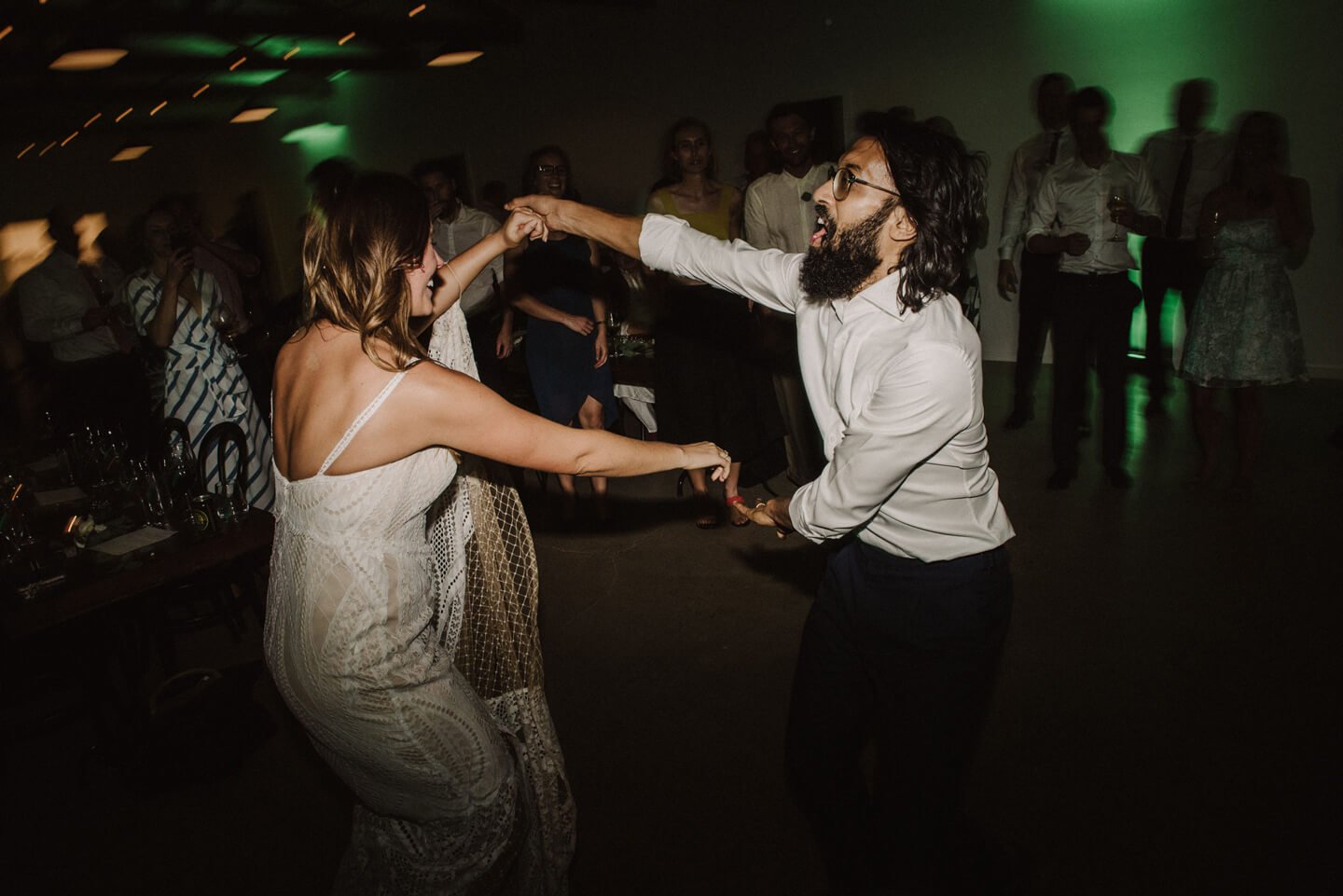 Book
a DJ
Like what you see? Get in touch to book DJ Eddy or Aleks for a banging dance floor!