Choosing entertainment for corporate parties
Categories
Corporate.
23 Jan, 2018
What type of entertainment works for corporate functions?
It's a new year, which means the corporate event calendar is filling up quickly – cocktail receptions, industry forums, gala dinners, conferences, end of financial year events and even Christmas parties!
Booking great entertainment will help you throw a great corporate party, but it needs to be the right type of entertainment for the occasion, attendee demographic, time of day and venue.
In this blog post we'll share three different scenarios to help event managers choose entertainers that will set the right mood for your function. Every event is different, but our general tips will help you to consider different elements of your event in making a decision about the entertainment.
The mid-week industry forum
These events are pretty serious and everyone is still in work mode. We're talking a Wednesday evening panel discussion followed by networking drinks and canapés.
For these types of events, you want entertainment that works well in the background but also creates a bit of a buzz in the room as people sip on their beverages.
There's rarely a dance floor at these functions (they're normally held in an office!) so depending on the number of guests and size of the event space, we'd recommend either a DJ spinning some ambient background tunes or an acoustic duo playing soft yet upbeat cover songs – a vocalist and guitarist combo works perfectly for this type of event. The demographic is important to consider in making song choices. For a younger crowd, chilled house tunes could work well but for an older demographic, Motown or jazz could be more appropriate. For a mixed crowd, aim for a variety of music – as long as it sets the right mood!
The gala function
It's your workplace's fancy annual awards dinner and ball on a Friday or Saturday night. Guests are glammed up, the venue is glitzy and there is excitement!
For a classy event with a larger budget, you may want a string quartet or jazz trio as guests arrive. Throughout the dinner portion of the night, a DJ playing background music is perfect.
As the night progresses (and guests start to get tipsy!), you will want to create energy for a banging dance floor. Here you can start to consider some live elements for short sets throughout the night – a soulful singer, perhaps a saxophone and percussionist – to accompany the DJ.
End of financial year staff party
The EOFY staff party is similar to the Christmas party, but perhaps more low key and on a lower budget. The venue is likely a small function space within a restaurant or bar.
You want an experienced corporate DJ with diverse music tastes who has played at a variety of corporate functions across different industries. You'll also want to choose one who is comfortable taking song requests from guests at your event. Read more about how we handle song requests. If the budget allows it and your guests are expecting to dance, add a saxophonist or percussionist to provide a burst of energy to get your guests grooving!
View all posts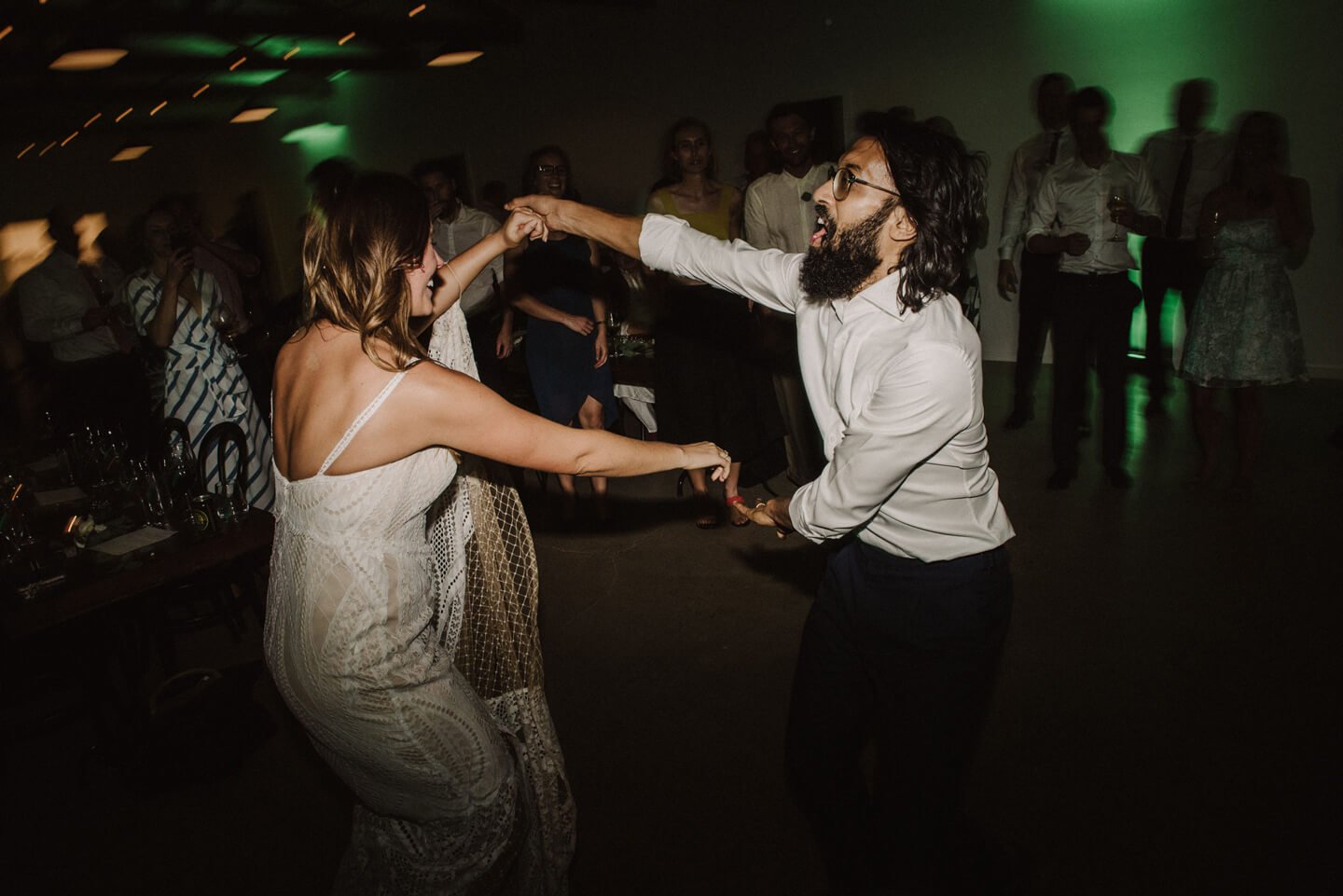 Book
a DJ
Like what you see? Get in touch to book DJ Eddy or Aleks for a banging dance floor!