Are we a good fit to DJ your wedding?
Categories
About us.
03 Mar, 2022
If you're planning a wedding, it's pretty easy to be overwhelmed with the number of suppliers in the market. You may be immediately drawn to a photographer's style, but it may prove more difficult to gauge the DJ that might be the best fit for you. Read on for more insight into our vibe, to see if we're right for you.
Who we are
Our names are Eddy and Aleks and we own One More Song DJs and DJ (separately) at weddings pretty much every weekend of the year. We are passionate about music and creating an awesome vibe and epic dance floor at every wedding we play.
We are not an "entertainment agency" that has a bunch of DJs working for us. It's just us! Think of us more like your photographer and celebrant. A real person that you'll get to know in the lead up to your wedding who will be a resource for the planning stages.
Our couples
The couples that approach us for their weddings generally value music and a party atmosphere for their big day. They're probably more discerning in the types of tunes they'd like to hear, and place music in their "big ticket" items box (along with their venue, food and booze). Does this sound like you? If the answer is yes, you're in the right place, because they're our big ticket items, too! 🤩

The music!
You may have already picked up that we don't play any of that cringe-worthy  school disco type of music (we pick on the Nutbush, but there are plenty of other usual suspects!). We are all about tasteful classics and upbeat party tunes (old or new) without the cheese! Of course, it's subjective, but think of it as playing the top 40 tunes throughout the decades that have stood the test of time and are loved by the young ones and oldies alike.
One caveat here is that we all have "guilty pleasures", so we love to have conversations around tunes that are significant to family or friends groups to create some epic moments on the dance floor.
"The couples that approach us for their weddings generally value music and a party atmosphere for their big day."
Do we vibe?
Let's be honest, in order for this to work, you're also gonna have to like us and what we're all about (and vice versa). That's why, before we lock any of our couples' weddings in, we catch up either in person or over video, to get to know one another and chat about the day and the music! If we are all feeling great after our chat, we'll send you a quote and next steps.
So, where to from here?
If this all sounds good to you, let's talk! If you haven't already reached out about your wedding, you can make an enquiry via our Book a DJ page. If you're already chatting to us, we can't wait to get down to the nitty gritty with you on the music and flow of your night!
Photo credit: Katie Harmsworth
View all posts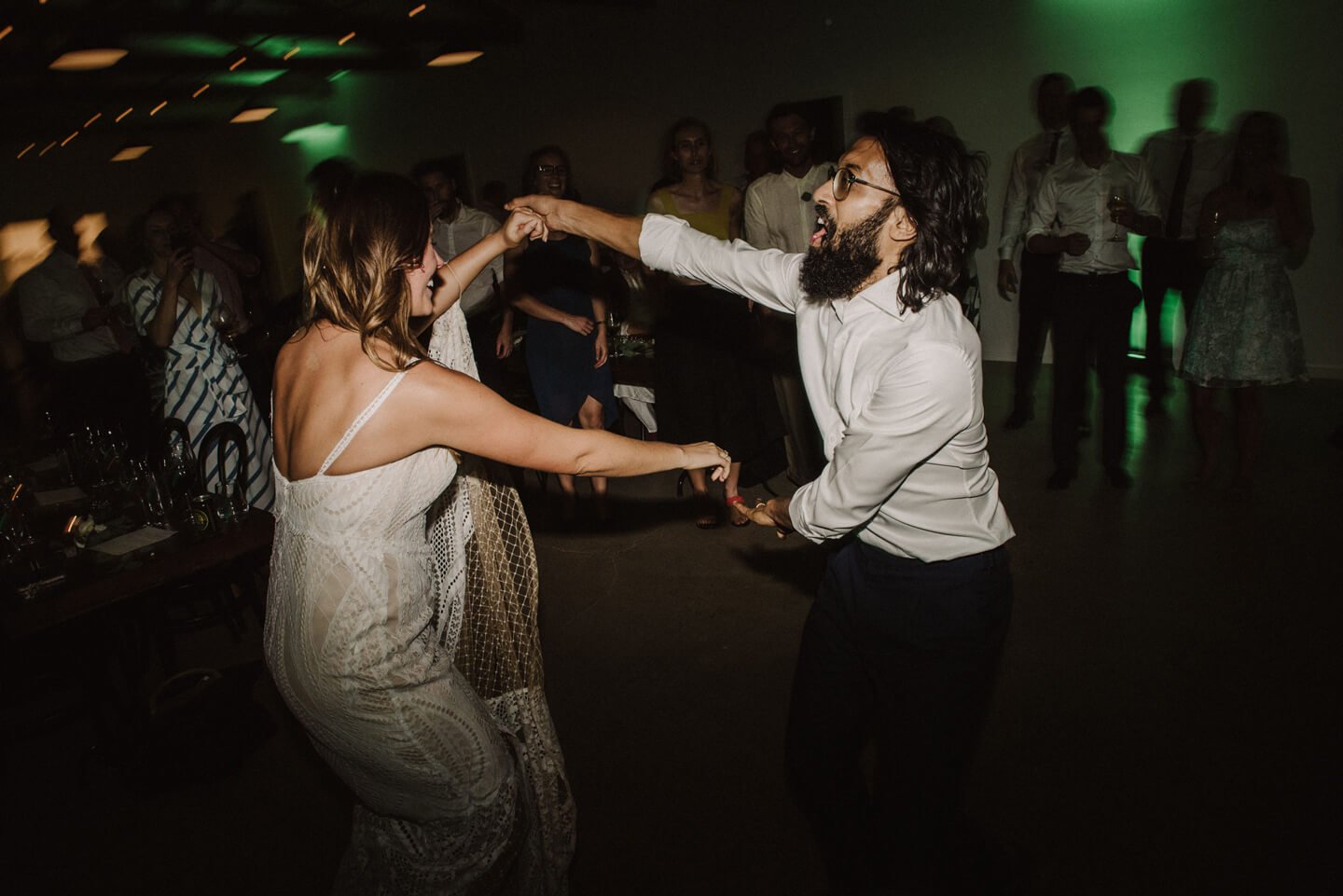 Book
a DJ
Like what you see? Get in touch to book DJ Eddy or Aleks for a banging dance floor!