Add even more energy to your dance floor with a live musician!
Categories
Music tips.
11 Sep, 2017
Have you considered adding live musicians to your DJ? It all starts with the DJ, of course, but by adding live musicians, you can provide a burst of extra energy to a dance floor for a killer party!
Saxophonists and percussionists are the most popular live musicians to play with a DJ (we think it really is the best of both worlds!). For a wedding, this is usually right after the first dance, as your guests hit the dance floor!
Add a sax player to your DJ
Saxophonists add a lot of flair and good players can improvise to any style of music, from Chic to Calvin Harris. The best saxophonists will rove the dance floor and are even known to jump on a platform to wow guests. A good sax player will be able to play over anything your DJ plays, but there are some definite sax bangers that work really well.
We are lucky enough to work with a couple of awesome sax players:
Keen to hear how a DJ and sax player sound together at a real wedding? Check out a live recording of DJ Aleks Mac and Kenny on sax for some inspiration!
Add a percussionist to your DJ
Percussionists add a huge amount of energy to a dance floor and add another layer to the music played by a DJ. Although stationary behind the bongos and congas, many percussionists will use a mobile "jambo drum" strapped to them and get out into the crowd!
Timing is everything
Musicians will come in for a couple of hours during the most energetic part of the night, leaving the DJ to keep the momentum up until the end of the party.
The DJ brings it all together
The DJ is a crucial element as they will manage the live musicians, including selecting songs, ensuring sound levels are in check and keeping up the momentum when the musicians take a short breather!
The DJ is like the glue and it's important to select a DJ who's experienced in playing with a variety of musicians. It be can be the difference between a disjointed and poor sounding event and an amazing party you'll remember for years to come.
Are you throwing a party and want to take your dance floor to the next level with a live musician? Get in touch with us to confirm availability!
Photo credit: White Rabbit Productions
View all posts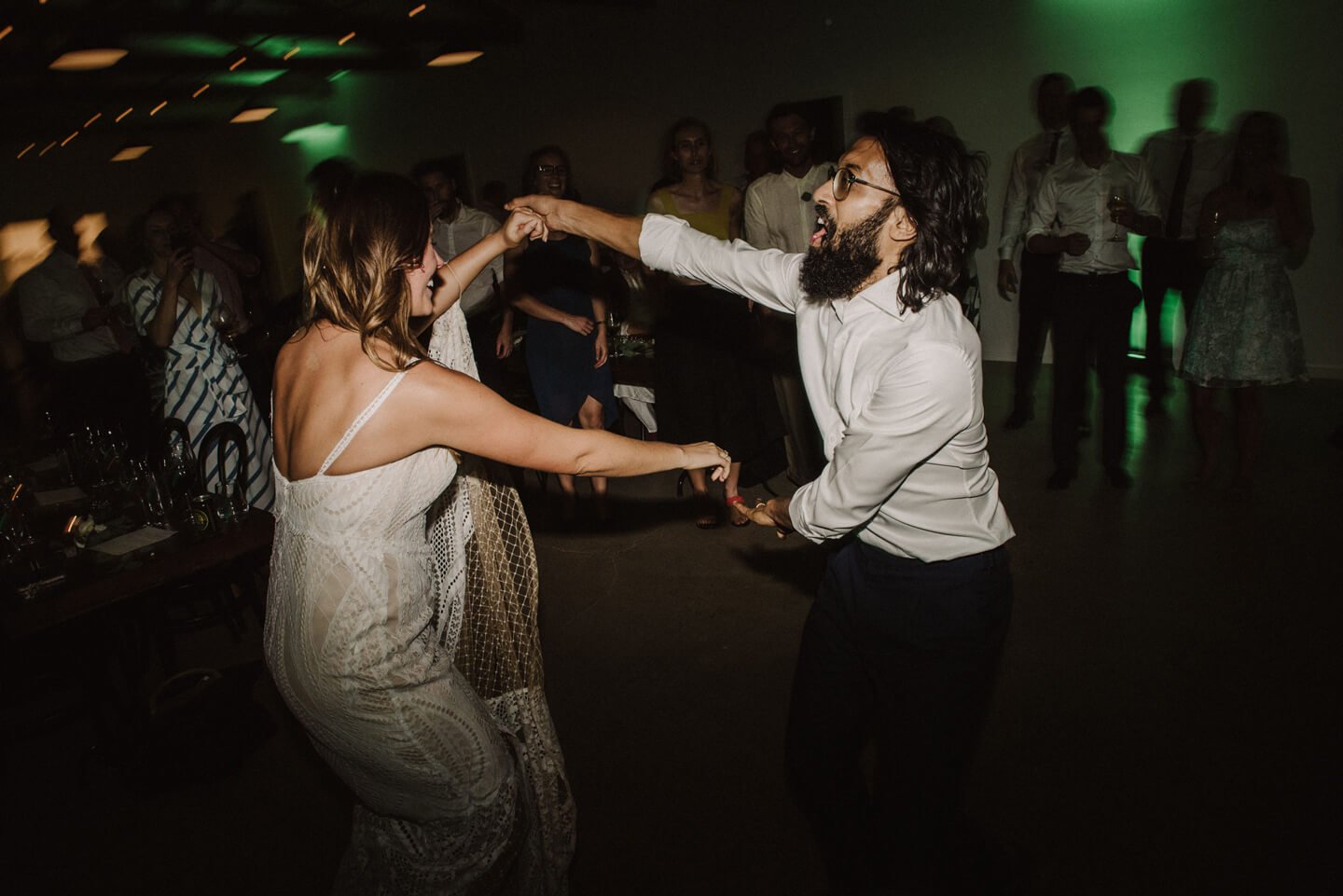 Book
a DJ
Like what you see? Get in touch to book DJ Eddy or Aleks for a banging dance floor!