5 tips for briefing your wedding DJ
Categories
Wedding tips.
11 Sep, 2017
A wedding is one of the most important and special days of your life. You have been planning for months, and want everything to go perfectly. We are surprised at how many times couples underestimate the impact that music has on your big day.
In this blog post we've put together key tips for briefing your DJ to ensure that they play music you personally love, get the sound right, understand what music your DJ will play during different parts of the day – and have the dance floor pumping!
1. Communicate about the music and sound
Key songs – these are the tracks to be played during your entrance, wedding dance, farewell, and at any other key points during the wedding. If your DJ is handling your ceremony, check out what music you need to think about.
Music requests and do-not-play tracks – for requests, you can go as broad or specific as you like (i.e. from genres through to particular artists and tracks), but make sure you clearly communicate any songs that must be played, and any you don't want played. Read about how we deal with song requests.
The type of background music you'd like –  this important as it sets the mood for the whole night
Ask your DJ about the set up required – this is important to ensure the best possible sound. As a general rule, if you have over 150 guests, your DJ should be using sub woofers. Read more about how our audio set ups work.
2. Talk about your guest demographic
Give your DJ a good rundown of who will be at your wedding – ages, type of guests (family to friends ratio), etc
Let them know how many guests will be attending – as every person absorbs some of the sound, this is a key piece of information for the DJ in arranging their set up
Discuss whether it is likely to be a party crowd or more of a chilled vibe – this will give your DJ a good idea of how to build the night (and the dance floor!). A great DJ will have the know how and experience required to get people dancing.
"Discuss whether it is likely to be a party crowd or more of a chilled vibe – this will give your DJ a good idea of how to build the night (and the dance floor!)."
3. Provide details of the order of events and floor plan
This is important for the DJ to know what music to play when, timings of key events like speeches, etc. You should not have to cue your DJ on the day; it is for you to enjoy!
Floor plan is very important for sound – many DJs get this wrong (if you haven't guessed by now, sound is extremely important and more often than not, overlooked; this can have a huge effect on the night)
4. Put them in touch with the venue manager
During the week leading up to the big day, your DJ should get in touch with the venue to confirm equipment set up times and provide insurance information
They should discuss the set up and positioning of the speaker/s (I'm talking about sound again – getting it yet?) and make any additional arrangements that are required.
5. Make time to speak to your DJ the week of your wedding day
Run through all of your key songs, order of events and any other important arrangements, such as who will be your MC
Communicate any last minute changes and requests.
It is always best to confirm the key points from each of your discussions in writing (even if in bullet points) to ensure there is no confusion and everything runs smoothly. After all, it's one of the biggest days of your life!
Don't know where to start in briefing your DJ or wedding planning in general? Our friends at Ivory Tribe has a great planning book for you to check out!
View all posts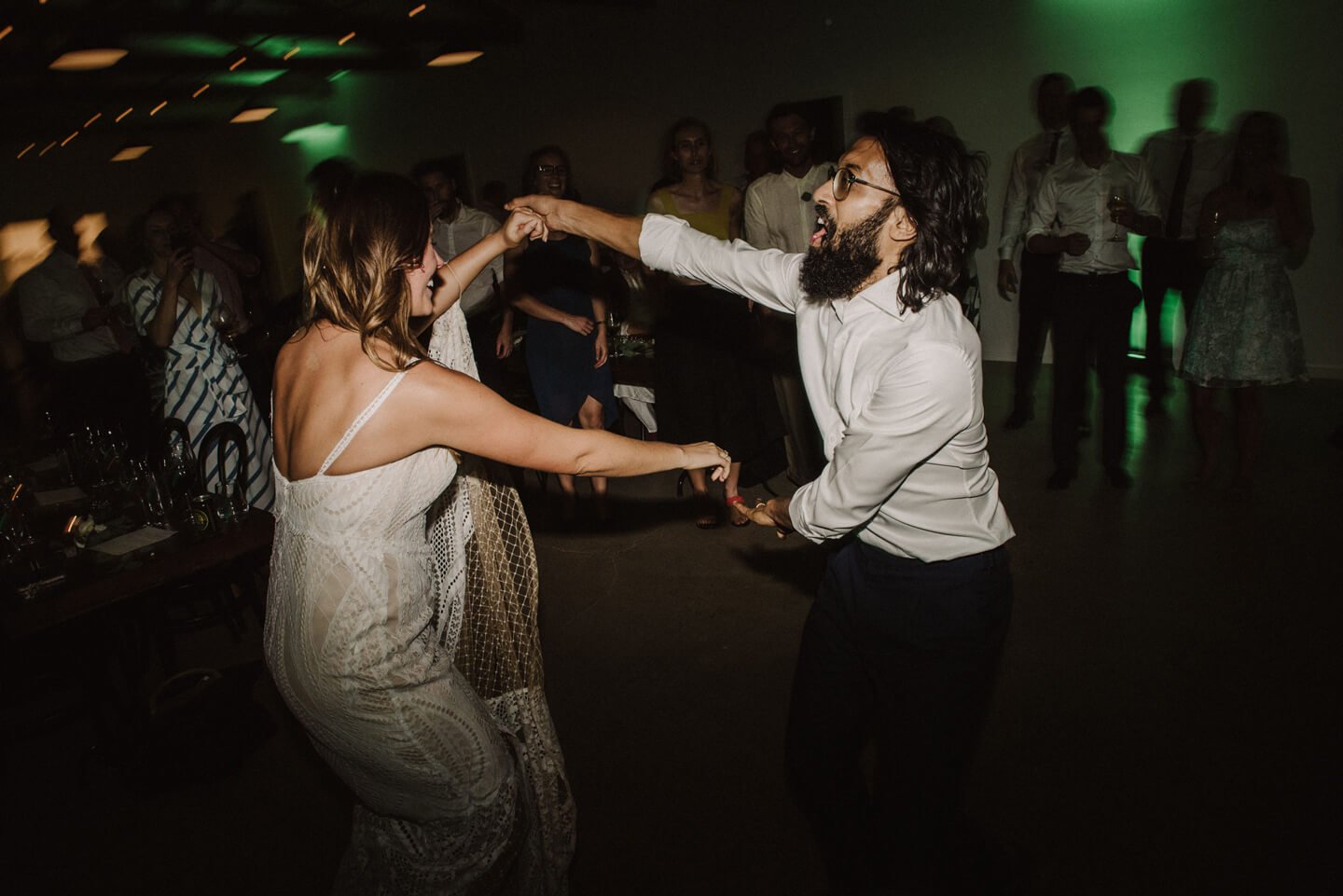 Book
a DJ
Like what you see? Get in touch to book DJ Eddy or Aleks for a banging dance floor!