How to find a great wedding DJ for the best party
Categories
Wedding tips.
26 Sep, 2021
The pandemic – particularly in Melbourne – has affected the availability of great wedding DJs. The pool has shrunk – some long-time professional wedding DJs have hung up their headphones altogether. What this means is it's even harder (but not impossible) for couples to find their dream wedding DJ.
This blog is a handy guide to help you find the best wedding DJ to suit you and your vibe.
Book in your wedding DJ early
It goes without saying that being prepared will give you the best chance of securing a great wedding DJ. Availability for 2022 is limited, with wedding DJs catching up on two years of weddings that have been postponed. We predict that 2023 will also be busy, meaning you should reach out to your preferred wedding DJ well in advance, if music is a big ticket item for your big day.
We recommend researching and reaching out to potential wedding DJs at the same time as booking in a photographer (if you haven't found your photographer yet, read our blog  Best wedding photographers in Melbourne). In our experience, if you leave booking a DJ until the last minute, you'll have slim pickings as all the most in-demand wedding DJs in Melbourne will be snapped up for your date.
Know where to find a good wedding DJ
It's easy to go down the Google rabbit hole when it comes to researching wedding suppliers. In our experience, we recommend three main ways:
Melbourne wedding directories
Instagram
Supplier recommendations.
These will give you the greatest chance of securing a great wedding DJ for your big day.
Melbourne wedding directories
There are so many resources when it comes to wedding planning, it can feel overwhelming! When it comes to finding good wedding DJs, we recommend taking a look at some credible wedding blogs/directories (for some of our recommendations, read our blog Our fave Aussie wedding blogs).
Instagram
Many of our clients have spent hours shopping for their wedding on Instagram. Instagram is an awesome validation tool. Although you should always check out a DJ's website, Instagram will show you a real "behind-the-decks" perspective of the DJ at work at weddings (rather than just polished, styled photos and videos specifically produced for a website). You can also get a good sense of your potential wedding DJ's personality and style (speaking of style, check out our blog What will my DJ wear at my wedding?).
A good tip is to search hashtags such as "wedding dj". This will give you results of DJs in your area who actually play at weddings and have been active recently (maybe not on live gigs, but playing virtually during lockdowns too).
Supplier recommendations
Ask your venue and other suppliers, like your photographer or celebrant, for recommendations of wedding DJs they've worked with. As wedding experts, your other suppliers are ideally placed to recommend someone who suits the high pressure environment of a wedding. In addition to this, as they've gotten to you in the planning process, they'll have a good idea of the DJs that would you suit you as a couple.
"Although you should always check out a DJ's website, Instagram will show you a real "behind-the-decks" perspective of the DJ at work at weddings."
What to look for in a wedding DJ
There are a few key things to consider when looking for your ideal wedding DJ. These include:
The DJ's experience in playing weddings
Your wedding budget
How the DJ sounds
Proof of their claims of greatness!
1. The DJ's experience in playing weddings
This is a must! Your DJ needs to have lots of experience in playing at the type of wedding that you're planning. Playing at a bar or club is completely different and doesn't require the interpersonal skills that DJing a wedding does. Read more about what really goes into DJing a wedding.
2. Your wedding budget
If music is important to you, a DJ should sit at the top of your budget with your other high priority suppliers. The most sought after wedding DJs in Melbourne charge anywhere from $1,800 to $3,000 for a wedding. Read more about how much a wedding DJ costs and why.
3. How the DJ sounds
If you have a particular idea about the type of music you'd like to hear at your wedding, make sure you have a chat with your DJ about this and ask to hear some sample mixes, including recordings of live gigs they've played.
4. Proof of their claims of greatness!
We can't count how many DJ websites talk about having Australia's "finest performers" and being "premiere" offerings. Surely not everyone can be in the #1 spot? Do a bit of stalking to check out their claims. Read their Google reviews, find out about real weddings they've played, gain insights from their website blog, see what comments their followers have made on their socials and ask others about their experiences with your potential DJ. You need proof! Your wedding DJ should have an abundance of resources to show off their experience in weddings.
Good luck on your search!
Hopefully our blog has given you a game plan to find the best wedding DJ for you!
Like our vibe? Read more about us and/or check out our pricing and get in touch to see if DJs Eddy or Aleks are available on your date!
View all posts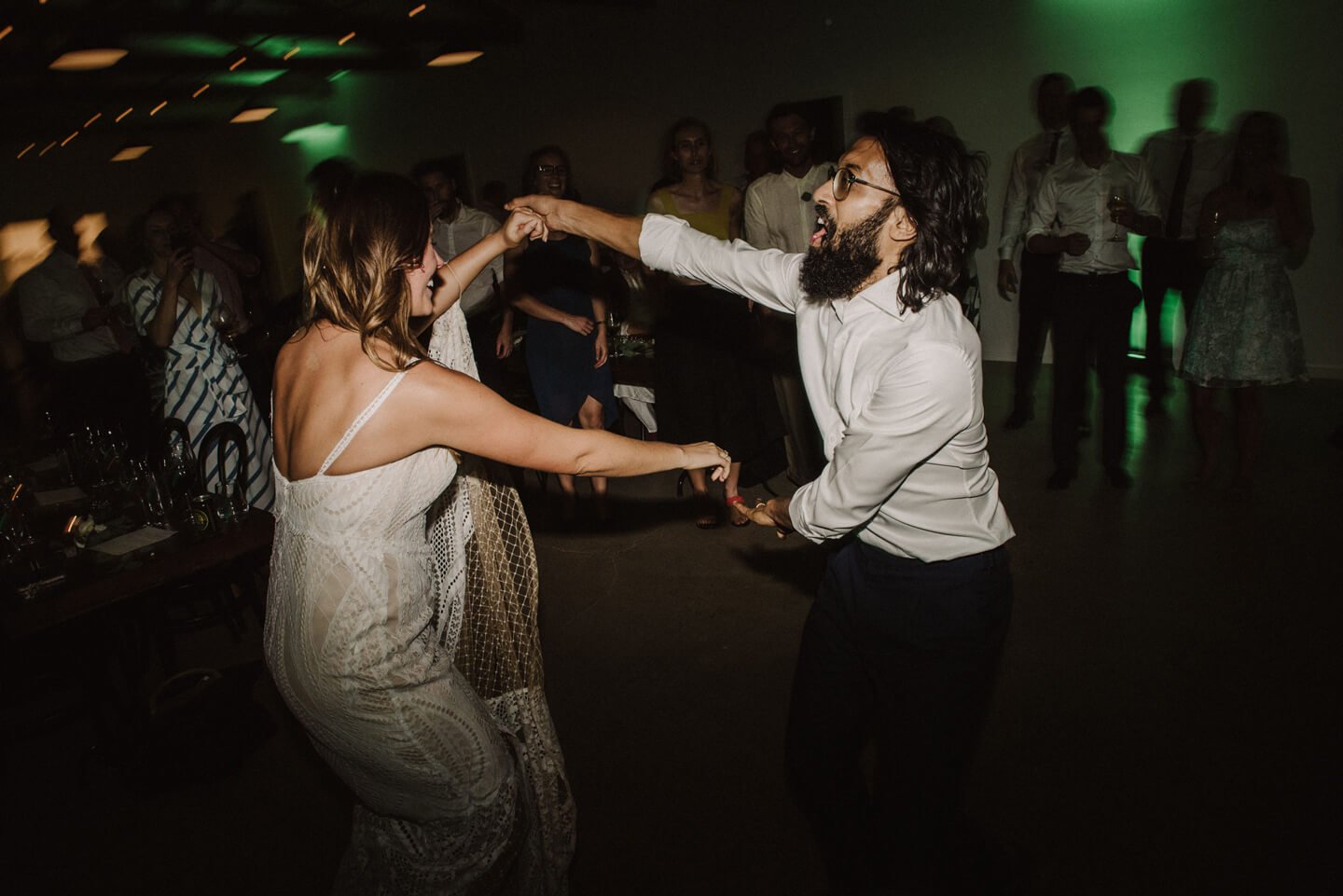 Book
a DJ
Like what you see? Get in touch to book DJ Eddy or Aleks for a banging dance floor!